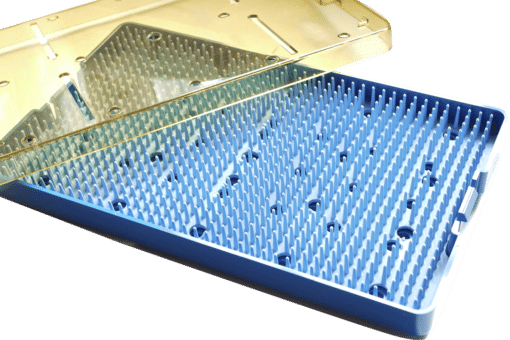 Micro Surgical Sterilization Tray / Container includes base, lid and silicone insert.
Unique, "grid" system in all bases, trays and lids, makes it easy to install the mat or insert required to protect your delicate instruments properly.
All bases have pebble-type surface to keep mats from sticking to the bases during sterilization process.
Dimensions of each tray are designed to accommodate a variety of instrument sizes and shapes.
$99 for one
SKU # 6602 and 6603
Fill out the information required and we will be in touch to continue the order process.